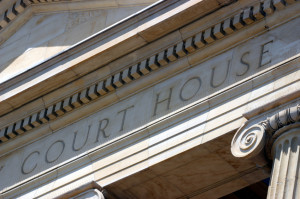 Probate is the court-supervised public process of transferring legal title of an estate from the person who has died to his or her beneficiaries. A decedent's estate must be probated, regardless of whether or not the decedent executed a will, if the estate includes real property and/or gross assets of over $150,000. Probate includes locating and collecting the decedent's assets, paying the decedent's debts, and ultimately transferring assets to the beneficiaries.
Probate can be an expensive and time-consuming process. Court fees alone are close to $1,000 at a minimum. Attorney and executor fees are governed by statute, and based on the decedent's gross assets. Such fees begin at $4,000.
If you have been named Executor of a loved one's estate, or a loved one has died without a will, we can help you navigate the costly and often frustrating probate process. Although attorney's fees are regulated by statute we look forward to working with you to minimize expenses and strain on you and your family.
We can also help you avoid your estate being subject to probate by creating an estate plan specifically tailored to your needs. Your estate plan will ensure your assets are protected and that your estate passes to your loved ones efficiently and privately.